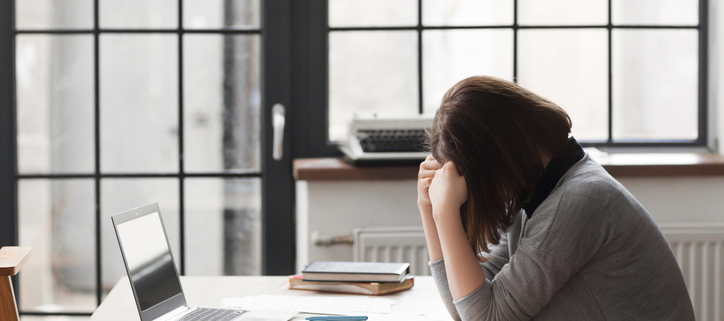 Sexual harassment can happen in any type of industry, company, or organization. In times past, many things now considered harassment were thought of as "normal" behavior. As the world has modernized, so has public recognition of our human right to equality increased—and our laws have generally been updated to reflect the changed societal perceptions. These changes have included the adoption of employee rights and protections, including the right to work in a hostility-free workplace, free of sexual harassment. Unfortunately, despite this recognition and these laws, bullies still harass people. When it happens at work, it is called sexual harassment in the workplace.
If you work in Louisianna, there are laws to protect employees, in some situations, from discrimination and sexual harassment. Whether you live in New Orleans and work in construction or live on the bayou and work in information services, resources are available online to help you understand Louisiana's laws and whether you are protected from sexual harassment at work.
Human Rights in the Workplace
The Louisiana Employment Discrimination Law protects workers from gender-based bullying and from unwelcome sexual attention and covers both public and private employers. Specifically, it describes hiring, firing, promotions, compensation, and terms and conditions of employment as areas that should be free of discrimination and harassment. The Louisiana Commission on Human Rights is in charge of enforcing the law. 
Limitations of the Law
Note that state protections only apply to workplaces with at least 20 employees. If you are a woman who has been sexually harassed because of pregnancy or a related health condition, your workplace must have 25 employees.
Title VII of the Civil Rights Act of 1964
The federal government protects workers against sexual harassment at work with Title VII of the Federal Human Rights Act of 1964. It "prohibits employment discrimination based on race, color, religion, sex, and national origin." This makes it illegal for employers to hire, promote, fire, or compensate employees based on their gender. Federal courts have included sexual discrimination in the wider category of overall discrimination. 
The U.S. Equal Employment Opportunity Commission is in charge of enforcing Title VII. The commission holds that gender-related comments or offensive remarks can be considered harassment, that any gender can be victim or harasser, and that harassment is not defined by other-gender offenses. 
Note that federal protections only apply to workplaces that have 15 or more employees. 
What to Do If You Have Been Harassed
What happens if you have been sexually harassed at work, but you are afraid to report it? What about if your employer has 14 employees? What should you do if you want to report a sexual harassment complaint, but your employer has no human resources department? What if your boss is your harasser? What if your job duties were changed because you told your boss that you are pregnant? You may have many questions and need help. We have answers.
https://onlinelawyernetwork.com/wp-content/uploads/2020/12/iStock-586360364.jpg
483
724
efigueira
https://onlinelawyernetwork.com/wp-content/uploads/2020/08/logo.png
efigueira
2020-12-21 22:45:49
2020-12-21 22:46:10
Sexual Harassment in Louisiana