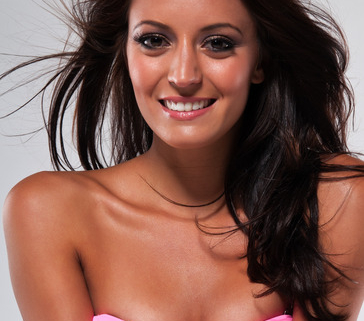 Having someone wrongfully break or damage your teeth can flip your life upside down, affecting your work,  love life, and day to day interactions. It will affect your self-confidence level, and how you present yourself to others.  That's only the beginning; Paying for it afterward is an even more difficult thing to go through, financially and emotionally. 
That's why if you've had your teeth wrongfully damaged or broken by someone, you should really see if you can get compensation. Whether someone ruined your teeth in an assault, or a dentist damaged them with dental malpractice, there are ways to get compensated what you deserve so you can get your smile back to normal again. 
Losing a tooth in the workplace:
In the state of New Mexico, all employers are responsible for the safety of their employees, and any injuries to the head, including teeth, should be compensated.  You and your attorney will have to work together to prove that the dental injury was accidental, and happened during, and because of employment. This includes injuries that may take months or weeks to appear after the fact. 
Dental malpractice:
Dental malpractice can be complex cases can be complicated to figure out, and require proving that your dentist made an obvious departure from industry-standard procedures without your knowledge. An attorney experienced in dental malpractice will have to assess your case accordingly by looking at all the documents associated with your dentist and dental history.
Losing a tooth in a fight or assault: 
These types of cases will depend on being able to prove you were in fact assaulted, rather than voluntarily got into a fight with someone. If there is ample evidence of an assault, perhaps during a robbery or unsolicited attack, you should have a good chance at suing for compensation for your teeth.
Losing a tooth because of a slip or fall:
Property owners and possessors are responsible for keeping a reasonable level of health and safety on their premises. If failure to do so results in personal injuries, including the loss of a tooth, they may be responsible for compensating you. For example, if a business or property has faulty stairs, and you end up falling through a stair and chipping or losing a tooth, the business or property owner may be responsible for damages. This can depend on a few things, like whether or not the owner of the premise was aware of the danger and didn't do anything about it, or whether or not the danger was the owner's fault. 
Getting compensation for the damage done to your teeth or mouth in Albuquerque
Are you dealing with damage to your teeth or mouth because of someone else's irresponsibility? Get compensation now. Contact the Law Office of Brian K. Branch now to fix your smile. 
715 Marquette Ave. NW
Albuquerque, New Mexico 87102
Tel: 505.764.9710
Toll Free: 888.972.1212
Fax: 505.764.9722
https://onlinelawyernetwork.com/wp-content/uploads/2020/12/photodune-1251047-bikini-xs.jpg
548
364
efigueira
https://onlinelawyernetwork.com/wp-content/uploads/2020/08/logo.png
efigueira
2020-12-23 16:14:37
2020-12-23 16:14:37
Suing For Damage To Your Teeth In Albuquerque