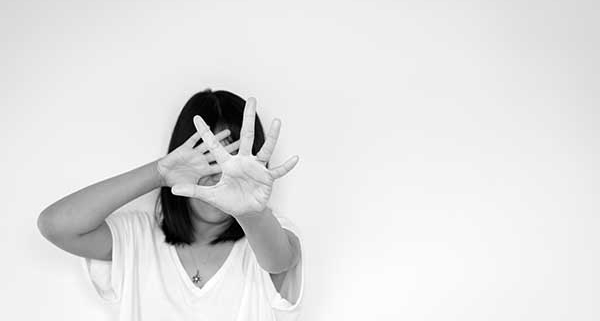 Sexual harassment in the workplace often involves a power imbalance. This power imbalance can manifest itself in one or both of the two main categories of sexual harassment, which are "hostile work environment," or "quid pro quo." 
Hostile work environment is when someone is subject to some kind of misconduct that literally puts them in a "hostile work environment." This can be almost anything, but some common examples are: 
Unwanted sexual advances.

Unwanted touching, patting, groping.

Rude, lewd comments

Unsolicited pornography or nude images

Stalking, following someone around, waiting by their car after work.

Spamming someone's phone
In quid pro quo sexual harassment, someone in a higher position tries to exchange a job benefit for sex or sexual favors. A cliche of this is when a boss, CEO, or company owner bribes his secretary or intern with a promotion or pay raise in exchange for sleeping with him. 
If you've experienced either of these two situations, know that what you've been through is illegal, and you may be entitled to compensation under the law. Get in touch with an experienced, Montana-based sexual harassment lawyer to see what your legal options are. 
Examples of sexual harassment in Billings, Montana
In the fall of 2020, the owner of several popular restaurants in Billings was charged with raping one of his employees, and sexually assaulting another. The 48-year old man was reported to have been bothering one of the victims almost daily before pulling her into a bathroom, handing her money, and then penetrating her with his finger under her skirt. 
These grotesque acts were also accompanied by incidents of groping, touching, unwanted kisses, phone-spamming, and awkward solicitations for sex. The man was brought to trial and is currently facing prison time, fines, and a badly tarnished reputation both for him and his restaurants. 
What sort of compensation are victims entitled to? 
Sexual harassment cases can result in millions of dollars in damages, depending on the case. Compensation can come via: 
Back pay: If you had to miss work due to the crimes, you deserve to be paid for those missed hours

Front pay: If you are now out of a job for the foreseeable future because of the crime, you deserve compensation

Being reinstated or rehired: If you were unfairly fired or discharged because of a sexual conflict in the workplace, you may be able to get your job back, and possibly promoted

Punitive damages: You may be entitled to damages for pain and suffering or mental anguish
Do you need legal assistance with a sexual harassment lawsuit in Billings, Montana? 
Don't waste any more time. Get in touch with one of the many qualified sexual harassment attorneys waiting to assist you here in Billings.
https://onlinelawyernetwork.com/wp-content/uploads/2020/10/Harassment-of-Sexual-Nature-onlinelawyernetwork.jpg
381
600
efigueira
https://onlinelawyernetwork.com/wp-content/uploads/2020/08/logo.png
efigueira
2021-03-31 13:22:00
2021-03-31 13:22:00
Can I Sue My Boss For Sexual Harassment In Billings, Montana?