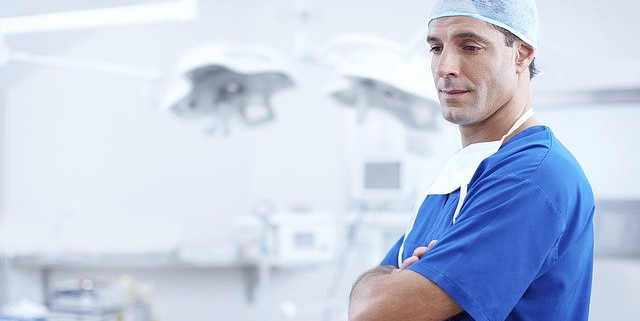 It's difficult to enjoy a high quality of life without our eyes. Elderly people will tell you that losing your sight and not being able to see the trees, birds, and faces of their families is one of the most tragic things about the aging process.
But what about losing your sight at a relatively young age because of an accident? Or worse, what happens if you lose your sight because of someone else's carelessness? This is unfortunately a reality of our world, and it happens all the time. 
Some of the most common eye injuries that happen in the U.S are: 
Eye trauma: Eye trauma injuries can happen in many different ways, perhaps by a fall, getting hit by a blunt object,

car accidents

, punches, or explosions.

Eye penetration: This is when objects, usually sharp, enters the eye through its delicate outer layer. Sharp objects like glass should never be attempted to be removed from the eye without a physician.

Chemical eye injuries: The eye can experience serious injures by coming into contact with various chemicals, including sulfuric acid, sulfurous acid, hydrochloric acid, automotive solutions, cleaning products, and so much more. 
Do you need help getting compensation for your life-altering eye injury? 
Connect with Neumann Law Group today. Neumann is a veteran personal injury firm with locations in Grand Rapids, Detroit, and Traverse City that can help you get the compensation you deserve. 
What should I do after my injury? 
Before consulting a lawyer, get yourself completely medically assessed to determine the exact extent of your injuries. You should also make sure to keep all of your medical records. This documentation will be needed to cite your damages both in the short term and long term. For instance, you may need a one-time surgery to fix your vision, or perhaps the damages are permanent. The compensation you get and how you go about getting it depends on your unique situation. 
Do I need to go to court? 
If your injury happened outside of work because of someone else's negligence, you may have to go to court to obtain compensation. It's possible to reach a settlement with the guilty party so you can avoid going to court, but this still requires a lawyer. If your injury happened at work, you might instead reach a settlement with the insurance companies, and this negotiation process also goes much more smoothly with the help of a lawyer. 
What kind of compensation am I entitled to? 
Compensation can come in the form of: 
Loss of wages (past and future) 

Medical costs

Loss of livelihood

Punitive damages like pain and suffering or mental anguish
Are you looking for a Michigan personal injury lawyer for your eye injury? 
Get in touch with Neumann Law Group today to see what your options are. 
Grand Rapids
250 Monroe Ave NW #400
Grand Rapids, MI 49503
Phone: (616) 717-5666
Fax: (231) 221-0051
https://onlinelawyernetwork.com/wp-content/uploads/2021/03/doctor-1149149_640.jpg
426
640
efigueira
https://onlinelawyernetwork.com/wp-content/uploads/2020/08/logo.png
efigueira
2021-03-29 13:17:46
2021-03-29 13:17:46
Getting Compensation For An Eye Injury In Grand Rapids, Michigan