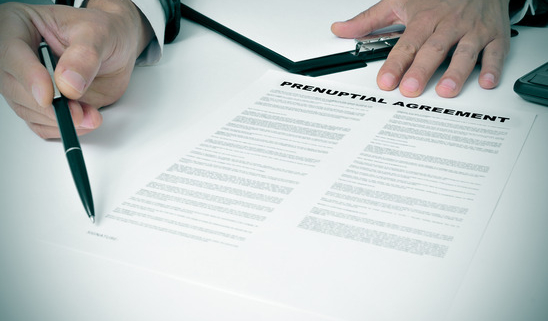 Prenuptial agreements are a great way for individuals who are entering into a marriage to secure their assets so that in the event of divorce, they are able to maintain possession over them. Prenuptial agreements, or prenups, are created prior to a couple tying the knot and generally outline who owns what.1
Although there are plenty of online resources available that allow individuals to create their own prenup, it is a rather risky alternative to hiring a Michigan family law attorney to assist with getting one written up. Below are just a few reasons why.
Prenups need to conform to state laws.
Prenuptial agreements are binding agreements that need to be written in a way that conform to state laws. If one or more clauses outlined in the prenup is not written properly, it may not hold up during the divorce proceedings. Thankfully, Michigan family law attorneys are familiar with how a prenup should be properly written and can ensure the terms conform to state laws.
Prenups need to be signed by both parties and both must agree to the terms.
When a prenup is being signed, both parties need to be in agreement with the terms and neither should feel forced into signing. To ensure both parties are on board, each should be represented by their own family law lawyer. This way, if the prenup is challenged at a later date, there is evidence that shows both parties interests were protected at the time of signing and both agreed to the terms.
Prenups need to be clear and concise.
Just like any other legally binding document, prenuptial agreements need to make sense. If a couple is addressing what happens to each other's debt in the event of a divorce or they are establishing whether alimony will be awarded, the wording of the text needs to be clear so that if the two decide to divorce, the court understands how these issues should be addressed. If a prenup is written in a way that doesn't make sense, which can happen when a couple decides to do it on their own, certain property could be subject to division or debt that initially wouldn't be divided, would then be divided fairly.
Who needs a prenup?
Although many individuals assume that it is those who are entering into a marriage with a substantial amount of wealth who need a prenup, individuals of all types can actually benefit from having one. This is because prenups don't only address property. Instead, a couple can decide that whatever debt they accrue over the course of their marriage will remain theirs instead of it being divided.
Prenups also address things like who will get to maintain possession over the marital property in the event of divorce. This is often a big issue for couples that stands in the way of them getting their divorce finalized.
Hiring a Family Law Attorney in Michigan
If a couple is in Michigan is wanting to get a prenuptial agreement written up or has legal questions they'd like answered by a legal expert, they can contact the Law Offices of Stuart R. Shafer, P.C. MI family law lawyer Stuart R. Shafer would be happy to address questions pertaining to prenups and even assist an individual or couple with getting theirs written up.
The Law Offices of Stuart R. Shafer, P.C. can be reached at:
1223 Turner Street, #333
Lansing, MI 48906
Phone: 517-487-6603
Website: www.stushafer.com
Source:
https://onlinelawyernetwork.com/wp-content/uploads/2021/03/photodune-7689372-prenuptial-agreement-xs.jpg
364
548
jennifer
https://onlinelawyernetwork.com/wp-content/uploads/2020/08/logo.png
jennifer
2021-03-30 19:03:34
2021-03-30 19:03:34
Is it necessary to hire an attorney for a prenuptial agreement in Michigan?