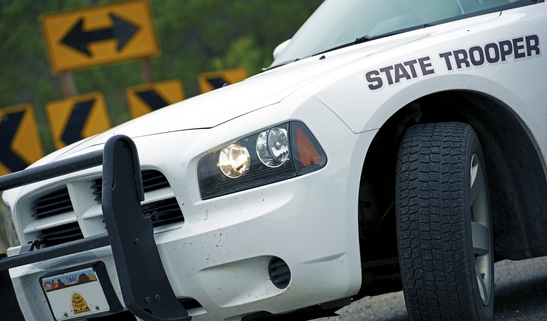 A range of new reforms in Florida could help the Sunshine State become much safer for the average citizen. Police brutality has been a major talking point across the entire nation in recent years, and the subject has been divisive. Some believe we should support our police officers, while others want to completely defund police departments. In reality, a "middle ground" seems the most likely result of this discussion, where police departments in Florida undergo certain reforms while continuing to be a valued part of our society.
If you have been the victim of police brutality in Fort Myers, it's in your best interest to connect with a qualified, experienced attorney as soon as possible. Even if you have committed a crime such as resisting arrest, police officers are still held to a certain standard. They cannot use excessive force against you, especially if you weren't even posing a threat to them by pulling out a weapon.
New Bill Would Clean Up Florida's Police Hiring Process
In 2021, a new bill was introduced that would stop police departments in Florida from rehiring "tarnished" officers. These are police officers who have committed crimes in the past, such as police brutality, sexual assault, or even murder. Previously, a "second chance" policy allowed these officers to be rehired, even if they had been previously dismissed from law enforcement organizations in other locations. In addition, this bill would create greater levels of transparency in policing organizations, especially in regards to their hiring processes.
Another New Bill Would Introduce a Slew of Reforms
Another new bill was also introduced in Florida during 2021, and this involved a slew of reforms with the aim of reducing instances of police brutality. Among other things, the bill would mandate the use of body cameras by all officers in every law enforcement across the state. The bill also calls for specialized training in de-escalation strategies. Finally, the bill would also create a specialized database that tracks excessive force by officers.
This last reform would be especially useful for victims of police brutality. If attorneys can prove that certain officers have a history of using excessive force, it could help many victims see justice. In addition, greater levels of transparency within hiring processes could help pinpoint "bad cops" who repeatedly hurt members of the public.
Enlist the Help of a Qualified Attorney Today
If you're searching for a qualified, experienced attorney in Fort Myers who can assist you with these matters, look no further than Robert Foley Law Firm. With a wealth of experience in criminal defense and other related matters, we have the skills and the knowledge to help you defend yourself against police brutality in the state of Florida. Reach out today, and we can develop an action plan together.
Robert Foley Law Firm
(239) 690-6080
[email protected]
2259 Cleveland Ave,
Fort Myers, FL 33901
https://onlinelawyernetwork.com/wp-content/uploads/2021/03/photodune-5534490-police-cruiser-state-trooper-xs.jpg
365
547
efigueira
https://onlinelawyernetwork.com/wp-content/uploads/2020/08/logo.png
efigueira
2021-03-24 16:19:07
2023-03-02 22:13:42
New Reforms Help Florida Crack Down on Police Brutality