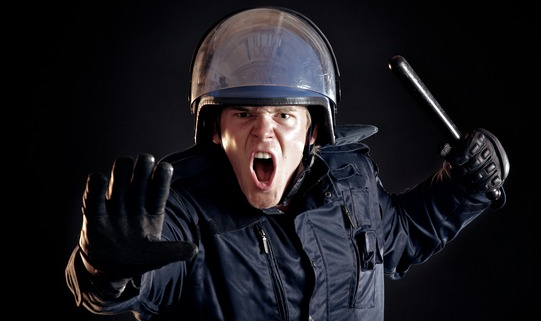 When police officers make decisions, they are supposed to rely on a variety of resources: cadet training, police department policies, public and personal safety, a solemn vow to serve and protect the public, and more. When human beings make decisions, we may rely on experience, knowledge, training, and/or instincts to make choices. When adrenaline is running high, which it does in dangerous situations, our instincts can take over. When instincts drive decision-making for police officers, personal bias may play a part in their decisions. When personal bias includes racism, racism can end up influencing a police officer's decision-making.
In Colorado, as in many other states, some police officers seem to make decisions that indicate a personal bias against minorities. The longer this type of personal bias is allowed to affect police officer actions and decision-making, the longer minority groups will be marginalized by police departments.
Four Girls, Aged 6 to 17
How would you feel if your four daughters, aged 6 to 17, were stopped by Aurora traffic police while driving your car and accused of having stolen the vehicle? If the police officers pointed guns at your children and made the girls get out of the car and lay face down on the side of the road? If two of your daughters were put into handcuffs while lying prone? And then it turned out to be a mistake. The police officers were looking for a motorcycle that had the same license plate number.
Elija McCain
What would you do if your son was stopped by police officers while walking down the street because he was wearing a ski mask (in Colorado) and dancing to music on his headphones? Elija McCain had Raynaud's syndrome, a blood circulation disease, and the ski mask helped keep him warm. In 2019, Aurora police officers were called about a man in a ski mask waving his arms. While listening to music on his headphones, Mr. McCain was stopped by police officers for "being suspicious." He asked the officers to leave him alone and to respect his boundaries. So the officers tried to put him in an (outlawed) chokehold, and then paramedics injected him with an excessive amount of ketamine. Mr. McCain went into cardiac arrest and died three days later. No crime had been reported, and no crime had been committed by Mr. McCain.
Change Is Needed
Twenty-twenty was a year that demanded recognition of the inequality of police service in some minority communities and of the racism evident in some police departments. Before any meaningful change can occur in Colorado police departments, they and the public must admit that there is a problem with bias and with the use of excessive force. 
Getting Help
If you or a member of your family has suffered from excessive force used by police officers, you deserve to see justice served. A lawyer who specializes in police brutality cases can help.
https://onlinelawyernetwork.com/wp-content/uploads/2021/04/photodune-3989647-angry-police-officer-telling-violent-crowd-to-stop-xs.jpg
370
541
efigueira
https://onlinelawyernetwork.com/wp-content/uploads/2020/08/logo.png
efigueira
2021-04-01 15:07:02
2021-04-01 15:08:09
Traffic Stops Can Be Dangerous in Colorado