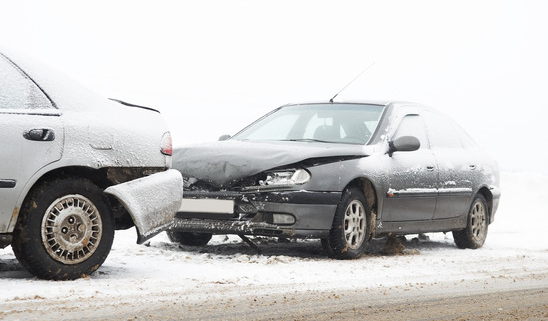 The standard home insurance policy generally covers damage caused by thunderstorms, hailstorms, and even strong winds brought on by inclement weather. What the standard homeowner's insurance policy may not cover, however, is damage caused by flooding. If a homeowner wants to ensure their home will be protected in the event of a flood, they need to purchase flood insurance.
Flood insurance is a separate policy and can generally be purchased from a private insurer or from the Natural Flood Insurance Program (NFIP).2 If a homeowner's property recently sustained damage from flooding and their insurer is refusing to pay their claim, a Nebraska insurance claims denial lawyer can determine if an error was made and what can be done to correct it.
Common Causes of Loss in Nebraska
Nebraska is no stranger to severe storms and flooding. That is why "homeowners in Nebraska pay almost 90% more for home insurance than the average American."1 The more likely a homeowner's property is to suffer damage, the higher they are likely to pay for insurance coverage.
In Nebraska, property loss is common. Some of the common types of property damage claims that are filed usually stem from one of the following:
Tornadoes. According to Bankrate, tornadoes are rather common in Nebraska. In 2017, 33 tornados were recorded in the state, putting many homes and other property types at risk of serious damage.
Flooding. Flooding is another serious concern for property owners in Nebraska. According to Bankrate, the 2019 Mississippi River flood alone cost about $6.2 billion to repair the damage.
Storms. Severe storms not only bring heavy wind and rain, but they can also cause hailstorms and aid in the development of a tornado.
If a homeowner's property suffered damage from a tornado, flooding, or a severe storm and they need assistance with getting their insurance claim filed, a Nebraska insurance claims lawyer can help. Not only can a lawyer assist a homeowner with getting their claim filed, but they can also help in the event an issue arises.
When the Insurance Company Denies a Storm Damage Claim in Nebraska
Home insurance policies are often lengthy and contain wording that can be a bit confusing. Unfortunately, insurance companies try and use this to their advantage. Instead of approving property damage claims and providing homeowners with the financial relief that they need to fix their homes, many insurers either deny claims or undervalue them citing a lack of coverage as the reason.
When the insurance company denies or undervalues a storm damage claim, a property owner can either try and get the matter resolved on their own or retain a Nebraska insurance claims denial attorney to help them. A lawyer can review a homeowner's policy and determine if coverage is available and take the necessary steps to get the insurer to pay.
Connect with an Insurance Claims Attorney in Nebraska Now
If a property owner needs help understanding their policy, has questions regarding their claim, or has had their storm damage claim denied, USAttorneys.com can help them locate an attorney in their city. Many lawyers offer free consultations so that property owners can decide without making any sort of commitment if legal services are needed.
Sources:
https://onlinelawyernetwork.com/wp-content/uploads/2021/04/photodune-1306043-car-crash-accident-xs.jpg
364
548
damg16
https://onlinelawyernetwork.com/wp-content/uploads/2020/08/logo.png
damg16
2021-06-17 17:58:47
2021-06-17 17:58:47
What types of storm damage does home insurance cover in Nebraska?