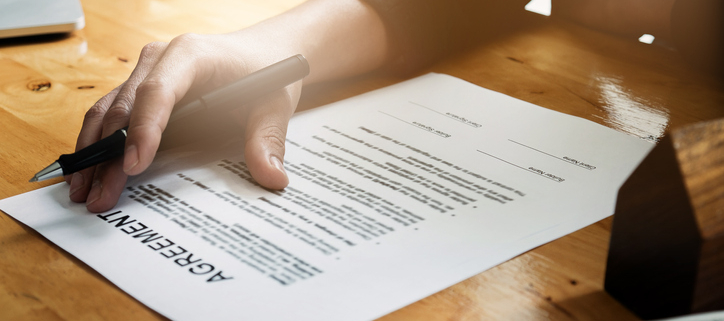 Having a divorce on your plate is bad enough, but having everything you've ever worked for threatened by an overly entitled spouse can make things even worse. You're not alone. Disputes over assets during a divorce is one of the most common types of family law cases. Hundreds of thousands of couples go into the courtroom each year to battle over each other's assets. 
If you feel you're being fleeced by your ex-spouse during a divorce, or worry that it may happen in the near future, your first step is simple: Contact a reputable attorney seasoned in family law who can organize a plan to protect as much of your assets as possible. Divorce settlements can be complex and it's important to have someone who knows all the tricks of the trade. Here's what you need to know.
Dividing assets in Michigan
The state of Michigan is what's known as an "equitable distribution state," meaning that courts try to divide assets in a fair way based on the state's divorce laws. In any Michigan divorce case, the court will look at two main types of assets: 
Marital assets, meaning things that were acquired during the marriage between the beginning and end. 

Separate property, meaning things that were acquired before the marriage, or were given on a very personal basis, like a gift or inheritance from a family member. 
The chances of your ex-spouse being able to acquire your assets after a divorce will depend heavily on which of those groups your assets belong to. Sometimes there can be grey areas that a good attorney will have to sort out for you. 
For example, if you've inherited property directly from your parents, this would be considered "separate property" but in some cases, it can change. For example, if the property is placed in a joint account, or the spouse claims the property was a gift to both of you, the courts may deem it a marital asset. 
Resolving financial assets
Debts, pensions, retirement plans, and other financial assets can be complicated to figure out during a divorce. However, they'll generally be considered marital assets in the state of Michigan. 
When it comes to debts, both you and your ex will be on the hook for any debt acquired during the marriage, and it won't be a 50/50 split. Sometimes the courts will consider who was the most responsible for taking on the debt, but it will most likely be based on your income and what the courts deem "fair." 
If you're a military service member, dividing financial assets is a slightly different process.
Are you trying to protect what's yours during a divorce in Traverse City? 
Don't waste time, make a plan to protect your assets for your divorce. Contact Neuman Law Group now to begin the process.
Traverse City
300 E Front St #445
Traverse City, MI 49684
Phone: (231) 221-0050
Fax: (231) 221-0051
https://onlinelawyernetwork.com/wp-content/uploads/2020/12/iStock-875081952.jpg
483
724
efigueira
https://onlinelawyernetwork.com/wp-content/uploads/2020/08/logo.png
efigueira
2020-12-23 14:45:02
2020-12-23 14:45:02
Protecting What's Yours During a Traverse City Divorce