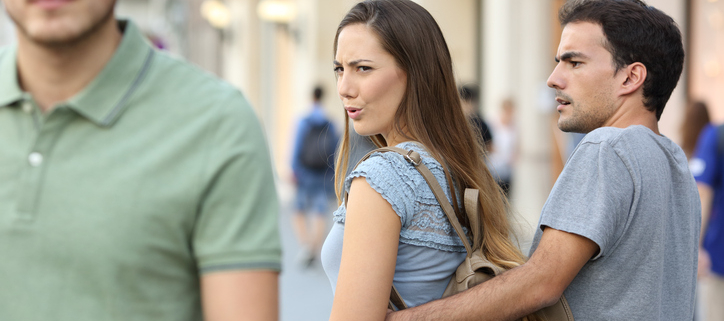 At the Fryeburg Fair in October 2017, Wayne Gallant, the Oxford County sheriff at the time, approached Christina Sugars, who was a deputy at the time, placed his hand over her mouth and kissed his hand, which left Sugars embarrassed, especially as Gallant later messaged Sugars to tell her that in his mind, he was actually kissing her. Then, Gallant would message Sugars, showing pictures of himself asking her for pictures of herself, all with sexual undertones. 
Sugars did not report Gallant, as she was scared of having her job terminated, as she was a school resource officer for the school district based in Hiram. Then, Sugars ended up leaving her job with the sheriff's office silently, because when Sugars reported the sheriff's sexual harassment to the human rights commission, the county made a proposition: the county would pay her $60,000 if Sugars dismissed her complaint and didn't talk about the incident. She voluntarily resigned in July of 2019. 
Gallant had also sent nude photos of himself to another employee, Brian Landis and Landis' girlfriend. He even asked them to come over to his house for sex. After Landis was arrested due to an alleged act of domestic violence, Gallant took the opportunity to invite Landis' wife over, using the potential fear of her husband as an excuse. 
Meanwhile, there was no clear evidence to support the arrest of Brian Landis, so Brian was unwilling to resign. Only a year and a half later after Landis' arrest, on January 7, 2019, when Landis agreed to resign. Similar to the Sugars case, he would receive $100,000 from the count if he dismissed his human rights complaint against Gallant. It is noteworthy that this sum was the highest-paid out to a former employee in the past five years. 
Despite these incidents, Gallant was able to keep his certification as a law enforcement officer until its expiration date in 2019. This is because the state's credentialing agency does not address cases of alleged sexual harassment. As a result, Gallant has not been charged with any crime. When Gallant stepped down as sheriff he was still eligible for a pension as well. 
Sexual Harassment Law
Because voters elect sheriffs, while municipalities hire police chiefs, only a governor can remove sheriffs, according to the Maine Constitution. The last time this happened was in 1926. So, while commissioners are in charge of the operations and the finances of a county, a sheriff cannot be put on administrative leave, removed, or disciplined, even while the sheriff is being investigated for potential crimes or infractions. The Maine Criminal Justice Academy exists, but it doesn't review, much less decertify officers, for sexual harassment – all they do is certifying officers or taking the certifications away for misconduct. In light of the above news, one can argue the case to remove the privilege police officers have in committing incidents of sexual harassment. 
https://onlinelawyernetwork.com/wp-content/uploads/2020/12/iStock-865675824-1.jpg
483
724
efigueira
https://onlinelawyernetwork.com/wp-content/uploads/2020/08/logo.png
efigueira
2020-12-23 14:35:57
2020-12-23 14:35:57
Oxford County Sheriff Accused of Sexual Harassment in Maine