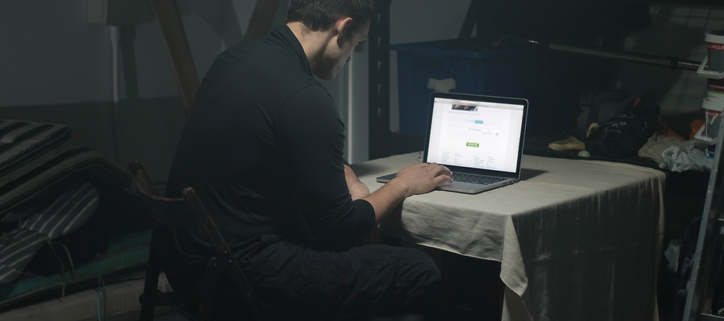 The University of Kentucky's marching band's former director, Dana Biggs, has resigned as a result of a sexual harassment investigation, according to university documents. Biggs was involved in a personal relationship – he sent unsolicited messages with sexual undertones to an individual who was most likely a student. 
The university documents state that Biggs was not actually accused of having a sexual relationship with the person in question, but Biggs was reported to have sent that person messages that were asking for personal information, including information about their sexual history. Biggs was told that the behavior would be considered sexual harassment under the policies of the university, and that his behavior would lead to his suspension. A separation agreement notes that Biggs would be put on administrative leave after Aug. 17.  
Biggs resigned on Sept. 28, before there was even a hearing, so the investigation was dismissed. If he were to apply to the university again, the investigation would continue. As of October 1st, however, he was officially not an employee of the university, and will not be allowed to be hired. 
Sexual Assault in Louisville
Margo Borders accused a former police officer, Brett Hankison of Louisville, Kentucky, of sexually assaulting her. Borders was meeting with friends at a bar called Tin Roof, where Hankinson was working. Hankinson was alleged to have offered Borders a ride, which Borders accepted as there seemed to not be any potential danger – after all, it was a police officer's ride. 
According to the lawsuit, after Hankinson gave Borders a ride, Hankinson invited himself into her apartment. Borders fell asleep in the bedroom, as she was intoxicated, and did not return to the living room, where Hankinson was asked to sleep. While Margo was unconscious, the lawsuit alleges that "Hankison went into her room, stripped off his clothes and willfully, intentionally, painfully and violently sexually assaulted Margo". 
Previously, Borders has said that because she feared retaliation, she did not immediately go to the police with the allegations. Hankinson was cleared by the Louisville Metro Police Department of two other unrelated accusations involving sexual misconduct as well. Borders' lawsuit named six other officers, who were alleged to have failed in intervening in Hankinson's behavior. An attorney representing Borders, Sam Aguiar, called Hankinson a "predator of the worst kind".
The lawsuit notes that "Margo was physically injured, mentally horrified and remained in extreme emotional duress over both the assault and the feeling that any efforts made to hold Officer Hankison accountable for his actions would backfire." Aguiar further noted in a statement that "this police department's long-standing tolerance for sexual assault by their officers is disgusting." They intend to hold responsible all the individuals who failed to report or investigate Brett Hankinson, to find some form of justice for the suffering of the women in the community. 
https://onlinelawyernetwork.com/wp-content/uploads/2020/12/iStock-684880708.jpg
483
724
efigueira
https://onlinelawyernetwork.com/wp-content/uploads/2020/08/logo.png
efigueira
2020-12-23 14:28:54
2020-12-23 14:28:54
Two Key Examples of Sexual Harassment in Kentucky