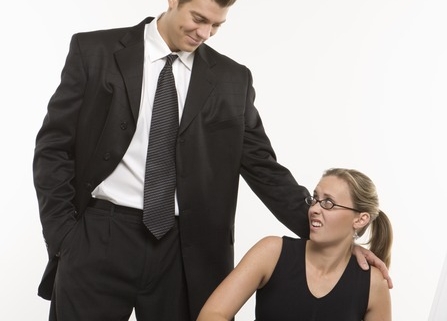 Sexual harassment is not something we should ever tolerate. This crime can leave lasting effects on one's emotional and mental stability for a lifetime, and it can drastically alter the way they go about our lives. A large portion of incidents of sexual harassment go unreported due to the victims feeling afraid or embarrassed. 
The tide is slowly starting to turn, and as more victims speak out, others are starting to feel comfortable talking about their experiences as well. This is causing a chain reaction across the US. If you've experienced sexual harassment, you may be entitled to compensation under the law. Get in touch with an experienced Minnesota sexual harassment lawyer today to explore your legal options. 
Are there laws on sexual harassment? 
At the federal level, all people in the workplace are protected by Title VII of the Civil Rights Act of 1964, which considers sexual harassment a form of gender-based discrimination. Title VII more broadly prohibits "employment discrimination based on race, color, religion, sex and national origin." 
The Act applies to all companies in both the public and private sector with 15 or more employees. 
To add an extra layer of protection against sexual harassment, most states have since created their own state-level laws that also pertain to the crime. 
In Minnesota, the Minnesota Human Rights Act prohibits discrimination in employment based on "sexual orientation (including gender identity), marital status, familial status, sex (including pregnancy, childbirth, and related medical conditions), and sexual harassment." 
This state-level law protects everyone in all companies, regardless of size. 
What are the two main types of sexual harassment? 
Generally speaking, most incidents of sexual harassment in the workplace get broken up into two categories: 
Quid pro quo

Hostile work environment
Quid pro quo sexual harassment is when someone in a company or organization, usually someone higher in the ranks, tries to exchange a job benefit with someone in the lower rankings for sex or sexual favors. An example would be a CEO telling his secretary that he'll promote her or give her a pay raise in exchange for her sleeping with him. 
Hostile work environment sexual harassment is when someone is victim to some type of behavior or act that puts them in a hostile work environment. This can occur in countless ways, but a few common ones are: 
Unwanted sexual advances, touching, hugging, kisses, groping, etc.

Stalking

Rude or lewd comments

Unsolicited pornography or nude photos

Spying on people getting changed 
How do I begin the legal process? 
Anyone wishing to file a complaint of sexual harassment must file a claim to the Equal Employment Opportunity Commission (EEOC) within 300 days, and may be asked to participate in an investigation. Whether you're in the city centers, or out in Balsam, experienced attorneys are waiting to assist you in the process and put you on the road to compensation.
https://onlinelawyernetwork.com/wp-content/uploads/2020/12/photodune-418474-inappropriate-work-behavior-xs.jpg
447
447
efigueira
https://onlinelawyernetwork.com/wp-content/uploads/2020/08/logo.png
efigueira
2021-03-27 13:11:12
2021-03-27 13:11:18
How to File A Sexual Harassment Lawsuit In Minnesota