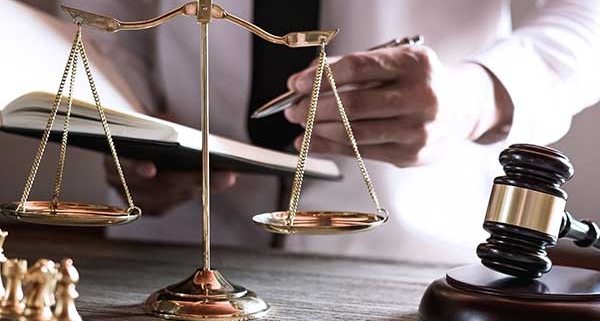 Victims of sexual harassment face unique obstacles in the state of Mississippi. Unlike most other states, Mississippi doesn't have an explicit state-level law that prohibits sexual harassment. 
This means that anyone wishing to file a lawsuit for sexual harassment in our state usually has to invoke federal laws rather than citing any sort of state-level legislation.
What are the federal level laws on sexual harassment? 
The main law cited in most sexual harassment lawsuits is Title VII of the Civil Rights Act of 1964. 
The law protects "employees and job applicants from employment discrimination based on race, color, religion, sex and national origin. Title VII protection covers the full spectrum of employment decisions, including recruitment, selections, terminations, and other decisions concerning terms and conditions of employment." 
Under Title VII, sexual harassment is considered a form of discrimination based on sex, and is treated as such.
What exactly is sexual harassment? How do I know if someone has done something illegal to me? 
The Equal Employment Opportunity Commission (EEOC) defines sexual harassment as "unwelcome sexual advances, requests for sexual favors, and other verbal or physical conduct of a sexual nature."
Since this can be a subjective set of terms and definitions, we can simplify sexual harassment lawsuits by breaking them up into two categories. These are: 
Quid pro quo, and 

Hostile work environment
Quid pro quo is when a superior at work asks for sexual favors from someone else in exchange for some kind of job benefit like a promotion, pay raise, or bonus. Hostile work environment sexual harassment is when someone is subject to some type of sexual misconduct like unwanted sexual advances, touching, stalking, or even rude and lewd comments. 
With hostile work environment sexual harassment lawsuits, sometimes plaintiffs lose credibility in their claims when it is revealed that they were in a long-term, consensual relationship with the defendant. Usually, in order to establish that a crime took place, the plaintiff has to have made the defendant aware that their advances were unwanted. This is how courts discern between harassment, and simple relationships or "hookups." 
Things that are usually not considered sexual harassment are: 
Asking someone on a date

Non-sexual compliments

Suggestive eye contact

Giving gifts
How do I begin the legal process? 
In order to begin the legal process of a sexual harassment claim, you must first file with the EEOC within 300 days of the last experience you had. Filing with the EEOC immediately helps to build credibility, so it's not advisable to procrastinate. Act quickly and call a lawyer if you need help navigating the bureaucracy. 
Compensation can come in the form of: 
Front pay

Back pay

Punitive Damages

Being rehired, reinstated, or promoted
Do you need help with a sexual harassment lawsuit in Mississippi? 
Qualified Mississippi sexual harassment lawyers are waiting to assist you, all over the state including Jackson, Clinton, and Gulfport. 
https://onlinelawyernetwork.com/wp-content/uploads/2020/10/EMPLOYMENT.jpg
381
600
efigueira
https://onlinelawyernetwork.com/wp-content/uploads/2020/08/logo.png
efigueira
2021-03-27 13:15:09
2021-03-27 13:15:09
Sexual harassment lawsuits in Mississippi