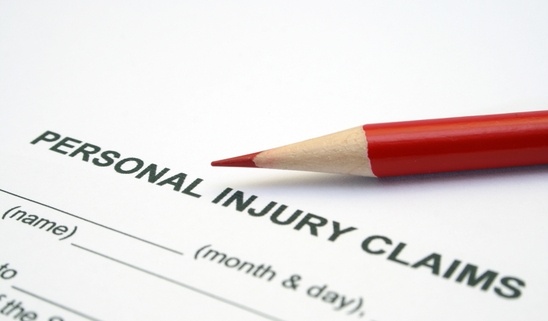 Baton Rouge, LA – After an accident, the victim should meet with a local injury attorney to discuss their situation. The lawyer should answer several important questions, along with giving advice regarding whether a lawsuit is necessary in the client's particular situation. 
Money matters
Just about all civil lawsuits are brought for financial reasons. In many situations where an accident victim needs to file a lawsuit, they simply could not afford their medical bills and other costs without resorting to the legal process. The victim may also miss time from work or lose their capacity to earn if they have suffered from a long term injury. This loss of earning capacity is often the largest aspect of damages, as it can permanently affect the victim's wages. There may also be mental and emotional trauma or physical pain tied to an injury, which can be factored into non-economic damages for pain and suffering. 
Responsibility for mistakes
An individual driver or commercial driver's business should be held responsible for their actions that led to a person being seriously hurt. In many motor vehicle accidents, there will not be criminal charges brought unless it is clear that the driver was intoxicated or driving recklessly immediately before the collision. That means the process to bring a civil case is often one of the only forms of accountability available. 
Problems with insurance
While all drivers are required to have an auto insurance policy to drive, coverage is an imperfect solution after most accidents. The insurance companies involved in the claim process may offer a small settlement that does not cover all of the victim's losses, or they may deny a claim altogether if they believe that the specific type of damage should not be covered. Injury lawsuits can be much more effective at bringing compensation to the victim in certain situations. 
Deterrence
While most people assume that traffic tickets or criminal charges related to problematic driving are the main form of deterrence, civil lawsuits provide a similar solution. After an individual driver or business has been named in a lawsuit and forced to pay out damages, it is likely that they will drive more carefully. Personal accountability is one of the main factors in changing driving habits, especially when the costs become apparent. This is why someone who has already been sued will probably never want to cause another accident. 
Personal injury lawsuits in Baton Rouge
Miller, Hampton, and Hilgendorf assist local clients in Baton Rouge and other parts of Louisiana with lawsuits related to motor vehicle accidents. After a collision, a meeting with the firm is the best way for victims to determine if bringing a civil case is necessary. 
Firm contact info:
Miller, Hampton, and Hilgendorf
3960 Government St., Baton Rouge, LA 70806
225-343-2205
www.mlhlaw.com
https://onlinelawyernetwork.com/wp-content/uploads/2021/03/photodune-1865919-personal-injury-claim-xs.jpg
365
548
brian
https://onlinelawyernetwork.com/wp-content/uploads/2020/08/logo.png
brian
2021-03-30 11:28:13
2021-03-30 11:28:13
What are the main reasons an accident victim in Louisiana should bring a personal injury case?