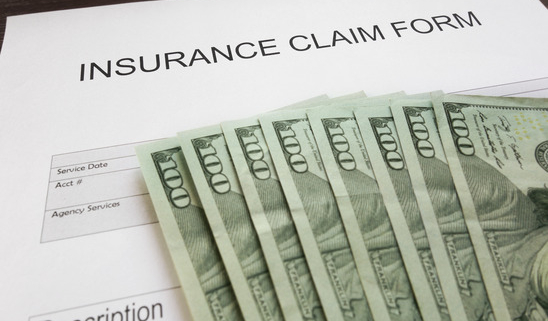 Lafayette, LA – All drivers in the United States are required to have some kind of car insurance coverage, but the requirements vary slightly based on the driver's state of residence. Insurance claims are the primary way that vehicle damage and other types of losses are covered. In the event of an accident, there is always the possibility that the insurance company will deny a claim or say that the particular accident is not covered by the driver's relevant policy. In these cases, the accident victim should get their own lawyer who can review the insurance company's actions and recommend a solution. 
Coverage requirements in Louisiana
The state of Louisiana requires all drivers to have certain minimum coverage amounts to legally use the roads. This includes up to $15,000 for bodily injuries or fatalities to one victim caused by the driver, a $30,000 total for all injuries or fatalities caused by a driver in any given accident, and up to $25,000 of any kind of property damage that was caused by their vehicle. These amounts will generally cover the medical bills of other drivers, passengers, or pedestrians, as well as protect the driver from lawsuits for any property damage that they caused during an accident.  
Serious crashes can possibly cost hundreds of thousands or millions of dollars when all of the losses are combined. For this reason, many victims of accidents choose to resort to the legal process to have the possibility of collecting more money through a settlement or trial available.  
Buying additional coverage
Aside from these minimum auto insurance coverage amounts, drivers can pay for additional types of coverage or larger potential payouts in case of an accident. Each individual driver needs to discuss their situation with their insurance company to find what policy will work best. The costs of these policies may also vary greatly depending on the driver's location, their history and driving habits, and the specific insurance company's volume of business. 
However, even with a high cost or comprehensive insurance policy, there is no guarantee that the insurance company will pay for all damage associated with any particular crash. Insurance companies are businesses that need to generate profits, and they have many cost saving measures in place, which often include claim denials. Some lawyers spend much of their time reviewing insurance claims for mistakes or foul play. 
Help after an accident in Louisiana
Miller, Hampton, and Hilgendorf handle various issues related to car crashes, auto insurance, and personal injury lawsuits in the Lafayette area. Potential clients can contact the firm to schedule a meeting and decide on a course of action with the help of a licensed attorney. 
Firm contact info:
Miller, Hampton, and Hilgendorf
3960 Government St., Baton Rouge, LA 70806
225-343-2205
www.mlhlaw.com
https://onlinelawyernetwork.com/wp-content/uploads/2021/03/photodune-9919192-claim-xs.jpg
365
548
brian
https://onlinelawyernetwork.com/wp-content/uploads/2020/08/logo.png
brian
2021-03-26 14:28:42
2021-03-26 14:28:42
How much will a car insurance policy pay out after an accident in Lafayette?