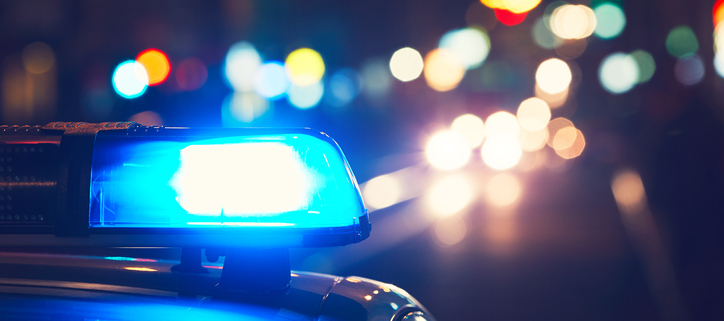 Police officers are required to follow a certain set of standards when they're on the job. Oftentimes, the use of force is necessary to deescalate situations and apprehend suspects, and they operate under what's called "qualified immunity." This gives them the right to do certain things that an ordinary citizen can't do. In other words, the police are allowed to be violent, use weapons, and arrest people as long as they act within criteria set by the law.
However, there are times when police officers cross the line and venture into the realm of brutality. If you've been injured from police brutality in New Mexico, you may be entitled to compensation. Get in touch with the Law Office of Brian K Branch today. Branch's team of attorneys is a seasoned group of personal injury lawyers who know how to get results and defend the rights of their clients. With a legal expert in your corner, you can expect justice to be served when your rights have been violated. 
What are the laws on police brutality? 
Most of the time, police brutality lawsuits cite the United States Consitution and Section 1983, which prohibits anyone acting under the authority of the state to deprive a person of their constitutional rights. 
The fourth amendment of the constitution prohibits "unreasonable search and seizure," and the 8th amendment prohibits "cruel and unusual punishment" from police officers. Obviously, these things can be subjective and have to be judged by courts based on the circumstance of the incident. This is where an experienced lawyer comes in handy, as sometimes stories need to really be argued properly in order to sway judges and juries.
Common claims of police brutality include: 
False arrest

Malicious prosecution

Sexual assault

Racial profiling
Examples of excessive use of force are: 
Using a weapon on an already-apprehended suspect, or allowing a police canine to maul a person who's not a threat. 

Using a weapon on someone who is not resisting arrest or committing a crime

Assaulting someone who is not committing a crime or acting suspiciously

Choking someone unconscious
Is it hard to sue the police in New Mexico? 
Generally speaking, it's pretty hard to sue the police. Like any state agency, they have a near-endless amount of financial resources and bureaucratic knowledge to fight every lawsuit to the bitter end. Taking up this challenge is only recommended if you have a solid, non-subjective case. 
Do you need help getting compensation for police brutality in New Mexico? 
Connect with the Law Office of Brian K Branch today to get the legal process underway. 
The Law Office of Brian K Branch
715 Marquette Ave. NW
Albuquerque, New Mexico 87102
Tel: 505.764.9710
Toll Free: 888.972.1212
Fax: 505.764.9722
https://onlinelawyernetwork.com/wp-content/uploads/2021/04/iStock-693363086.jpg
483
724
efigueira
https://onlinelawyernetwork.com/wp-content/uploads/2020/08/logo.png
efigueira
2021-04-02 13:08:26
2021-04-02 13:08:26
I Was Assaulted by a Police Officer in New Mexico, Am I Entitled to Compensation?