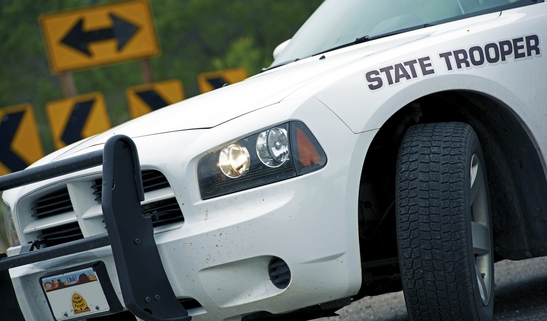 Thanks to the power of mass media, the US and the world at large have become well aware of police brutality – perhaps more so than ever before. That being said, it's probably not realistic to get rid of this issue completely, as police officers are human like the rest of us and are subject to human error. 
However, there is an easy first step you can take toward law enforcement reform: know your rights. Police officers must operate under the law when they do their job, and they may never deprive a citizen of their rights that have been granted under the United States constitution. 
Were you injured by a police officer in Traverse City, Michigan? If so, you may be entitled to compensation under the law. Get in touch with Neumann Law Group. With a team of seasoned personal injury lawyers at your side, you can approach this situation with dignity and efficiency. Call today, and we can hold police officers accountable for what they have done.  
Is it hard to sue the police in Michigan? 
As a government body, the police department has a virtually endless amount of time and money to battle each and every lawsuit that comes their way. On top of that, police officers by default are granted "qualified immunity," which means they have certain unique privileges over the average citizen to help them uphold the law. For example, a regular citizen cannot walk up to someone else, pin them on the ground, and put them in handcuffs. Police however are granted this privilege, as well as the right to use weapons and violence – as long as it is reasonably necessary to apprehend a suspect. This means that police will always argue that whatever force they used on a suspect was justified based on the circumstance. 
What are the laws on police brutality? 
The 4th Amendment of the constitution prohibits unreasonable searches and seizures, the 5th Amendment ensures due process, while the 8th Amendment prohibits "cruel and unusual punishment." 
"Cruel and unusual punishment" is of course subjective based on the circumstances of the incident, and this is why an experienced police brutality lawyer is important to have on your side. 
How much compensation am I entitled to? 
This depends entirely on the severity of your damages and the circumstance of your case. Something like a false arrest usually yields a few thousand dollars in damages, while a serious personal injury from police brutality can end up being seven or eight-figure lawsuits. 
Were you injured by a police officer who stepped outside their legal boundaries? 
Connect with Neumann Law Group today. As a client for personal injury veterans like them, you can expect them to get the best possible results. 
Neumann Law Group
Traverse City
300 E Front St #445
Traverse City, MI 49684
https://onlinelawyernetwork.com/wp-content/uploads/2021/04/photodune-5534490-police-cruiser-state-trooper-xs.jpg
365
547
efigueira
https://onlinelawyernetwork.com/wp-content/uploads/2020/08/logo.png
efigueira
2021-04-03 13:24:57
2021-04-03 13:24:57
Police Brutality In Michigan: Can I Get Compensation For Being Injured By A Cop?