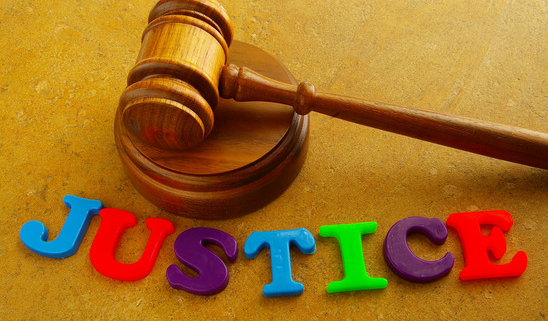 In March of 2020, New Mexican legislators in Albuquerque signed HB 21, a new law that prohibits employers from forcing employees into signing non-disclosure agreements (NDAs). The bill states that:
"A private employer shall not, as a term of employment, require an employee to sign a nondisclosure provision of a settlement agreement relating to a claim of sexual harassment, discrimination or retaliation in the workplace brought by the employee…" 
In the past, employers were able to force their workers into NDAs which meant that in the event of being sexually harassed, they wouldn't be able to say anything to anyone about it, let alone file a lawsuit or complaint. Considering that coming forward about sexual harassment is already difficult as it is, with the vast majority of incidents going unreported, having an NDA in place makes it virtually impossible for a victim to get justice. 
 With HB 21 in effect, new doorways open up for those who have been harassed at work. Additionally, victims are protected by multiple laws prohibiting sexual harassment. 
Were you sexually harassed at work? You may be entitled to compensation. Get in touch with a qualified New Mexico attorney today to see what your options are. Even if you're not sure about whether or not you have a case, an experienced lawyer can usually assess your situation and recommend the best course of action. 
What exactly is sexual harassment? 
The Equal Employment Opportunity Commission (EEOC) defines sexual harassment as: 
"Unwelcome sexual advances, requests for sexual favors, and other verbal or physical
conduct of a sexual nature when:
 Submission to such conduct is made either explicitly or implicitly a term or
condition of an individual's employment, or
Submission to or rejection of such conduct by an individual is used as a basis
for employment decisions affecting such individual, or
Such conduct has the purpose or effect of unreasonably interfering with an
individual's work performance or creating an intimidating, hostile, or
offensive working environment.
If these terms are confusing, we can think of sexual harassment as two main different things: 
Quid pro quo: this is when someone in a company or organization tries to reward someone lower than them for sex. For example, an office manager telling an intern that he'll promote her if she sleeps with him. 

Hostile work environment: This encompasses any sort of misconduct or behavior that puts the victim in a "hostile work environment." Some examples are: Unwanted touching or sexual advances, rude or lewd comments, unsolicited nude or sexual photos, spying, or stalking. 
Did you experience either of these two scenarios? 
If so, you may be entitled to compensation. To begin the legal process of a sexual harassment lawsuit, victims first have to file a claim with the EEOC to obtain a "right to sue." To get help with this process, contact your local New Mexico sexual harassment lawyer. 
https://onlinelawyernetwork.com/wp-content/uploads/2020/12/photodune-9118418-justice-letters-xs.jpg
364
548
efigueira
https://onlinelawyernetwork.com/wp-content/uploads/2020/08/logo.png
efigueira
2021-04-03 13:17:07
2021-04-03 13:17:07
Sexual Harassment New Mexico: When to Call An Attorney