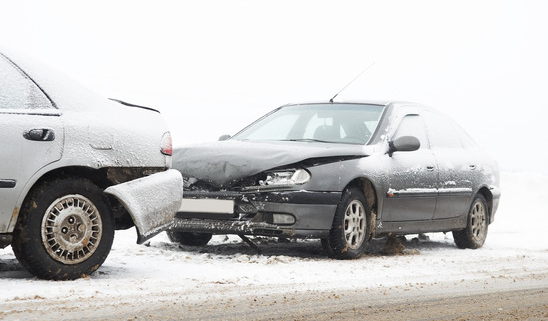 Lafayette, LA – When someone is hurt in an accident, they can contact their insurance company and see if they need legal help to receive the most compensation possible to help pay for their expenses. The most important legal principles for people who need financial assistance are often related to negligence. Every state has its own negligence laws, but they are similar in most many important respects regardless of where the accident happened. Negligence is essentially a failure of a person or business to act according to the proper standard of care. 
What is negligence? 
Negligence is a doctrine that has broad applicability in many kinds of civil and personal injury lawsuits, especially those involving accidents, injuries, and mistakes. This type of case makes the person or entity responsible for losses and damage pay the victim to essentially put them in the place they occupied before the incident. 
There are four basic elements of negligence. These are a relevant duty of care based on the situation, a breach of the duty of care, actual causation, and damages. All elements must be shown by the plaintiff's lawyer at trial, otherwise no money will be collected and the defendant will win the case. Strong evidence that all four elements can be shown is likely to result in a settlement.  
Contributory and comparative negligence
One of the main differences in state law and most important issues for many legal cases is how comparative and contributory negligence are treated in the jurisdiction. These concepts have to do with how a plaintiff's fault or contribution to their own injuries is treated. 
In Louisiana, a set of rules called comparative negligence is used. This means that fault for all parties involved in the accident, including the plaintiff, can be divided to equal one hundred percent. Regardless of the plaintiff's level of fault, they can still collect money but their damages will be reduced relative to their level of fault. For example, a plaintiff who is found to be half at fault for their injuries will only collect half of their total amount of damages. This is beneficial for accident victims because they can always bring a lawsuit, even if it appears that they were mostly or partly at fault for their losses. There are some jurisdictions in the United States that use strict contributory negligence principles, which prevent plaintiffs from bringing a lawsuit at all even if they are only slightly at fault for the accident.  
Local lawyers who can bring negligence cases
Miller, Hampton, and Hilgendorf is an experienced accident firm that helps clients in Lafayette, Louisiana. Their attorneys can meet with potential clients to discuss the process to bring a lawsuit and receive compensation. 
Firm contact info:
Miller, Hampton, and Hilgendorf
3960 Government St., Baton Rouge, LA 70806
225-343-2205
www.mlhlaw.com
https://onlinelawyernetwork.com/wp-content/uploads/2021/04/photodune-1306043-car-crash-accident-xs.jpg
364
548
brian
https://onlinelawyernetwork.com/wp-content/uploads/2020/08/logo.png
brian
2021-04-06 14:20:12
2021-04-06 14:20:12
Why are negligence laws important after an accident in Lafayette?