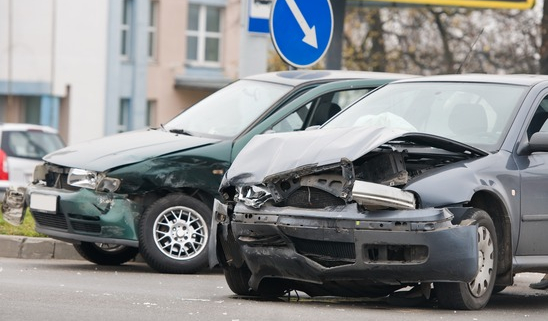 Nashville, TN – Motor vehicle crashes can be expensive for several different reasons. The victim will need medical treatment if they are injured, they may have time away from their job and source of income, and there can be property damage and vehicle repairs. The most likely way for someone to receive large amounts of compensation is a negligence lawsuit, even if the victim has car insurance. This is because insurance claims tend to be more limited both in the amount that will be paid out and the type of damage that is covered under a policy. Some claims may even be denied entirely.
The doctrine of negligence
A negligence lawsuit is a common type of civil action that makes a business or person pay the victim after a mistake that results in injuries. Each state has its own negligence laws, but they vary slightly in each jurisdiction. The four elements of a negligence lawsuit are a relevant duty of care, breach of that duty, causation, and damages or losses. All four elements must be shown, otherwise the plaintiff will not receive any compensation. 
Dividing fault after an accident
An issue in all negligence lawsuits is deciding which party was actually at fault for an accident. In many cases, two or more parties contribute to an accident, but a single party may not be entirely responsible for all of the damages. Many states have adjusted their negligence laws to account for this possibility. In Tennessee, a plaintiff can collect from a defendant as long as they were less than fifty percent at fault for an accident. Their percentage of fault will only be used to reduce their damages rather than block the lawsuit altogether. This means that a victim who is partially at fault can still collect some amount of compensation for their injuries. 
Settlement agreements
Most negligence lawsuits will end with a settlement rather than a full trial. This is because settlements tend to be a more efficient and cost effective way to end civil cases. Strong evidence of negligence by the defendant may cause their attorney to be more willing to close the case through a settlement if it appears that they would likely lose at trial. The benefits of a settlement are reduced legal fees and an amount of compensation that should cover most of the victim's losses. 
Tennessee accident attorneys
The Law Office of George R. Fusner is a firm that handles all matters related to motor vehicle accidents and personal injury law. Residents of the Nashville area who need legal help can contact the firm to learn more about compensation for their losses. 
Firm contact info:
The Law Office of George R. Fusner
7104 Peach Court, Brentwood TN 37027
615-251-0005
gfusnerlaw.com
https://onlinelawyernetwork.com/wp-content/uploads/2021/03/photodune-1306166-car-accident-crash-xs.jpg
364
548
brian
https://onlinelawyernetwork.com/wp-content/uploads/2020/08/logo.png
brian
2021-03-27 11:17:14
2021-03-27 11:17:14
What is the purpose of bringing a negligence lawsuit after an accident in Tennessee?